Steve Thurling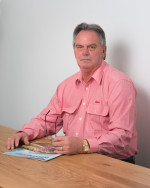 Company Manager
Steve is the most down to earth and honest real estate professional you will find in Queensland. He says things exactly how they are and is unwavering from correctness of information and fairness of advice.
He has very strong and trusting relationships with the clients of Elders Real Estate Paddington and Elders Real Estate Morayfield and is passionate about the prevention and resolution of conflicts that may arise in relation to property stakeholders meeting their obligations.
Steve has performed senior roles in the real estate industry for more than 17 years and prior to that worked extensively as a building industry professional.
He is a critical executive operating across two Elders Real Estate offices. He is a leader in our organisation and also an invaluable supporter of his team.
In his spare time Steve enjoys various hobbies including creating unique furniture pieces and landscaping.
07 3876 3744
07 3876 3244