PDQ News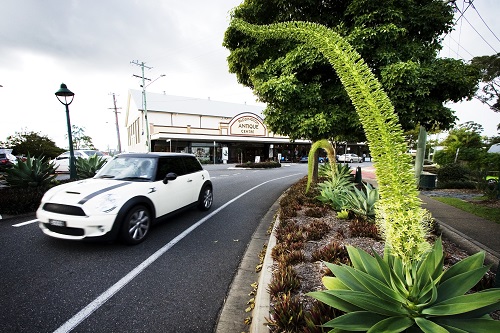 Published on January 29th, 2016
Elders position in the Real Estate market
"Elders Real Estate is more a "whole" country brand"
When we talk to new customers about selling or managing their properties they are usually comparing us to other agencies in the area and the topic of brand usually comes up. It is really interesting to see how people who do not work for elders perceive the brand and how much this can vary. Generally our interstate clients understand the depth of Elders in the marketplace, however sometimes we come across people who think Elders is a rural company. So is it a rural brand or is it much more than that and more corporate that some may think?

Elders Limited from the executive right through to the divisional corporate offices has very diverse leadership with impressive corporate origins. Our Morayfield and Paddington agencies reflect this diversity and our staff too have a range of corporate backgrounds and skills.

The offices in Paddington and Morayfield have been in operation for many years and are located very centrally to the areas that they service. In particular Paddington is about as inner city as you can get, without being in the city centre. While there is definitely a strong rural connection with the brand this is not the whole story and this can be said on a national scale. Elders is iconic and truly Australian with a history dating back to 1839.

In fact Elders Real Estate is more a "whole country brand" then just a "country brand" represented by offices servicing just about every rural, regional and city space throughout the nation.

In relation to the rural drivers of the organisation Elders' Rural Services operations supply the physical, financial and advisory inputs and marketing options to help Australian and New Zealand farmers realise the best results for their efforts. Elders also takes cattle and wool to global markets. This is a massively important industry to Australia.

However the organisation is a highly diversified conglomerate that has many corporate interests across a variety of industries. It is listed on the Australian Securities Exchange where its securities trade under the ticker codes ELD and ELDPA.

At the highest level Elders Limited is directed by executives from a range of backgrounds across corporate sector. Click here to see the board.

Elders Real Estate
The Elders real estate agent network has now grown to over 320 offices operating in all capital cities, major regional and rural centres across the country. The entire network sells thousands of properties each year valued in the billions.

The network is an extensive team of experienced, professional real estate agents throughout Australia who are committed to providing an outstanding real estate service for their clients.

Through this team Elders Real Estate provides knowledge and experience covering the following areas:
• Residential Sales
• Property Management
• Strata Management
• Finance
• Commercial – sales & leasing
• Rural Property / Commercial Farms
• Small and Hobby Farms
• Lifestyle properties
• Clearing sales
• Water Trading
• Holiday rentals

CLICK HERE TO SEE OUR VIDEO

Elders Real Estate That's Property
With offices in Morayfield and Paddington Elders Real Estate That's Property can easily service South East QLD and while our sales activity is more localised around each office our rentals certainly represent this whole region.

Both offices are well established with staff that are connected to their local community. The Paddington office is managed by Anna dos Santos, while the Morayfield office is managed by Steve Thurling.

Our unique blend of traditional service and sophisticated support helps us stand out in the market from the moment you meet us.

To echo the rural connection of Elders we remain committed to bringing country values such as honesty and integrity to the inner city.

Foremost we are business people and we are in the business of property. So we use all the expertise, innovation and tools at our disposal to provide outstanding service to our clients whether they are buying, selling or retaining property in South East Queensland.